Felt flat roofing
Modern built up felt flat roofing systems can offer a long term waterproofing solution to both low pitched and flat roofs. A well maintained felt flat roof can last for in excess of 30 years
Over time the surface layer of felt can become worn and it is a good idea to have a flat roof inspected every 5 years.
If your existing flat roof is found to be in need of recovering one of our experienced surveyors will check the condition of the decking and can offer you a range of options.
If the timber decking boards are found to require replacing you may want to consider installing one of our EPDM flat systems, offering a 20 year guarantee with a proven 50+ year life expectancy. Rubber flat roofs offer a long term maintenance free covering.
Often it is possible to overlay the existing felt with a new polyester based system. These modern flat roofs  can offer you a cost effective way of ensuring a waterproof covering. Traditional felt was seen as an inferior product and is viewed by many as a poor choice. However, modern torch applied polyester based felts are not only aesthetically pleasing but come with a 10 year guarantee and a proven 15/20 life expectancy. Our highly skilled teams can transform an old tired flat roof by combining years of experience with update techniques and products.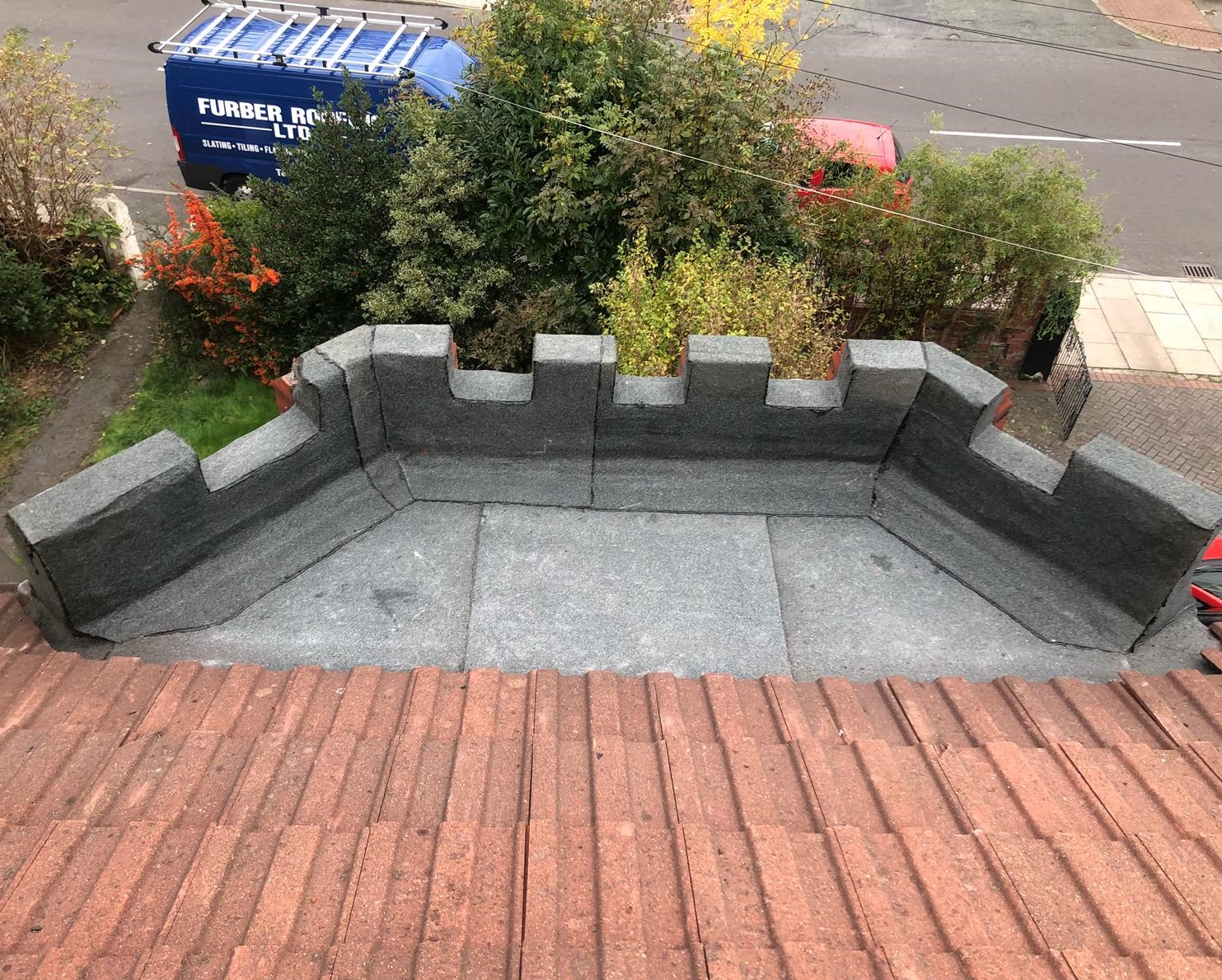 Please feel free call our office to discuss replacement or refurbishment of your flat roof:
Telephone 0151 691 2978
We will be happy to provide a free survey and advice along with a written quotation.