Guttering :

5 signs your gutters need attention
Furber Roofing Limited is a local roofing company based in Wallasey. We cover all of the Wirral, Ellesmere Port, Chester and Liverpool specialising in guttering works.
Furber Roofing Limited is well aware of the warning signs of an ageing gutter system. It is important you recognise these signs, as replacing or repairing your gutter system at the right time, helps prevent costly damage to your property.
Gutters are small but critical components of a building's waterproofing system and a long-term investment in the infrastructure of your home.
With this in mind we have decided to publish the top five warning signs you need to look out for.
Your gutter is beginning to pull away from the roof.
Parts of the gutter are uneven
Small patches of rust or cracks begin to form.
You notice drips and pooling water.
Gaps that have formed between gutter connections.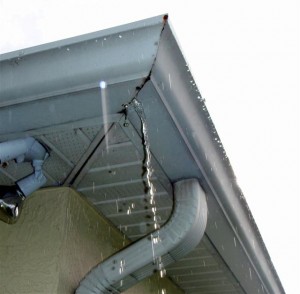 If you notice any of these signs, contact our office immediately on
0151 691 2978

for a free quote!
Furber Roofing Limited also specialise in Reroofing, Flat Roofing using Rubber EPDM or Felt, Roof Repairs and all UPVC works.