Velux Roof Windows
We have recently fitted one of the latest generation of Velux flat roof windows.
Velux have recently launched their latest curved glass windows specifically designed for flat roofs.  Tradition roof windows can be both difficult to install into a flat roof and unsightly because of a minimum pitch needed.  Velux roof windows offer a low profile, elegant solution to this problem. With an edge to edge construction from 3 layers of glass for optimal energy efficiency.
At Furber Roofing we have been installing both pitched and flat roof windows for over 60 years. In 2015 we became Velux approved installers.
Our client was looking to add light to a dark internal room. We were able to up create an opening in the existing EPDM flat roof directly into the heart of the room. A new low maintenance roof window was installed which instantly transformed a once unused and gloomy space into a light on open area.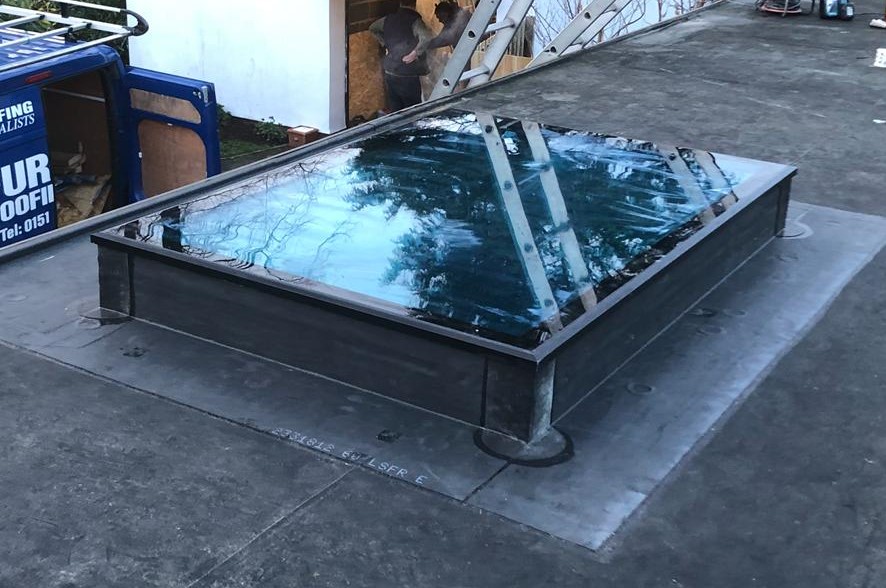 Thinking of a roof window for your property?
Please call our office: Telephone 0151 691 2978
We will be happy to provide a free survey and advice along with a written quotation.